How to Become Money Workbook
Achieve a life of prosperity by breaking down the limiting beliefs you hold about money.
Scroll down to know more details about the workshop
Experience How to Become Money Workbook
Do you often feel inadequate in money matters?
Is money stopping your life from being grand and abundant?
 It is time to take the rein and start having more money.
Take control of your finances, by taking control of your beliefs and points of view.
Join our 12 week journey on HOW TO BECOME MONEY WORKBOOK – 8.30 to 10 PM IST via Zoom, every Friday and Saturday – starting this 14th April.
That stops you from creating money and START BEING MONEY!
Keys Takeaways:
Bi-Weekly Coaching sessions.
Personalized mentorship.
Recorded sessions.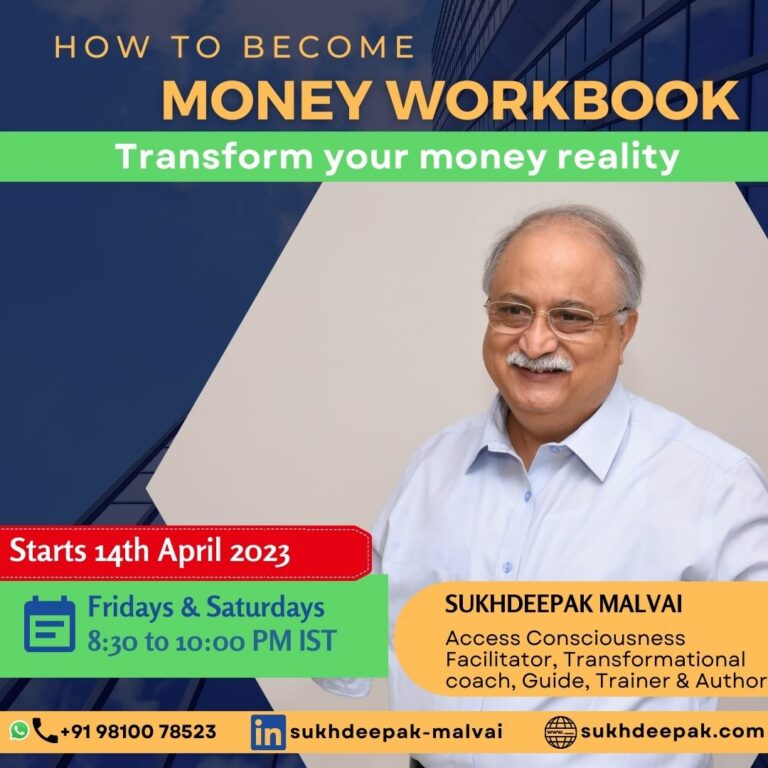 Want to know how you become money workbook?
Here is a sneak preview of the outcome of the 12 Sessions
Pre-Work – Discover, what's so about money for you
Chapter 1 – What is money
Chapter 2 – What does money mean to you
Chapter 3 – What emotions do you have when you think of money
Chapter 4 – What does money feel like to you
Chapter 5 – What does money look like to you
Chapter 6 – What does money taste like to you
Chapter 7 – From which direction does the money come to you
Chapter 8 – Do you have more than you need, or less?
Chapter 9 –What colour is money for you and what
Chapter 10 – Product listing nuances
Chapter 11 – What are your three worst problems with money
Chapter 12 – What do you have more of – Money or Debts
Chapter 13 – What three things would be a solution to your current financial situation
Listen to the feedback from our satisfied clients.
Have any queries, please fill the form to request a call back